Windows 2000 file copy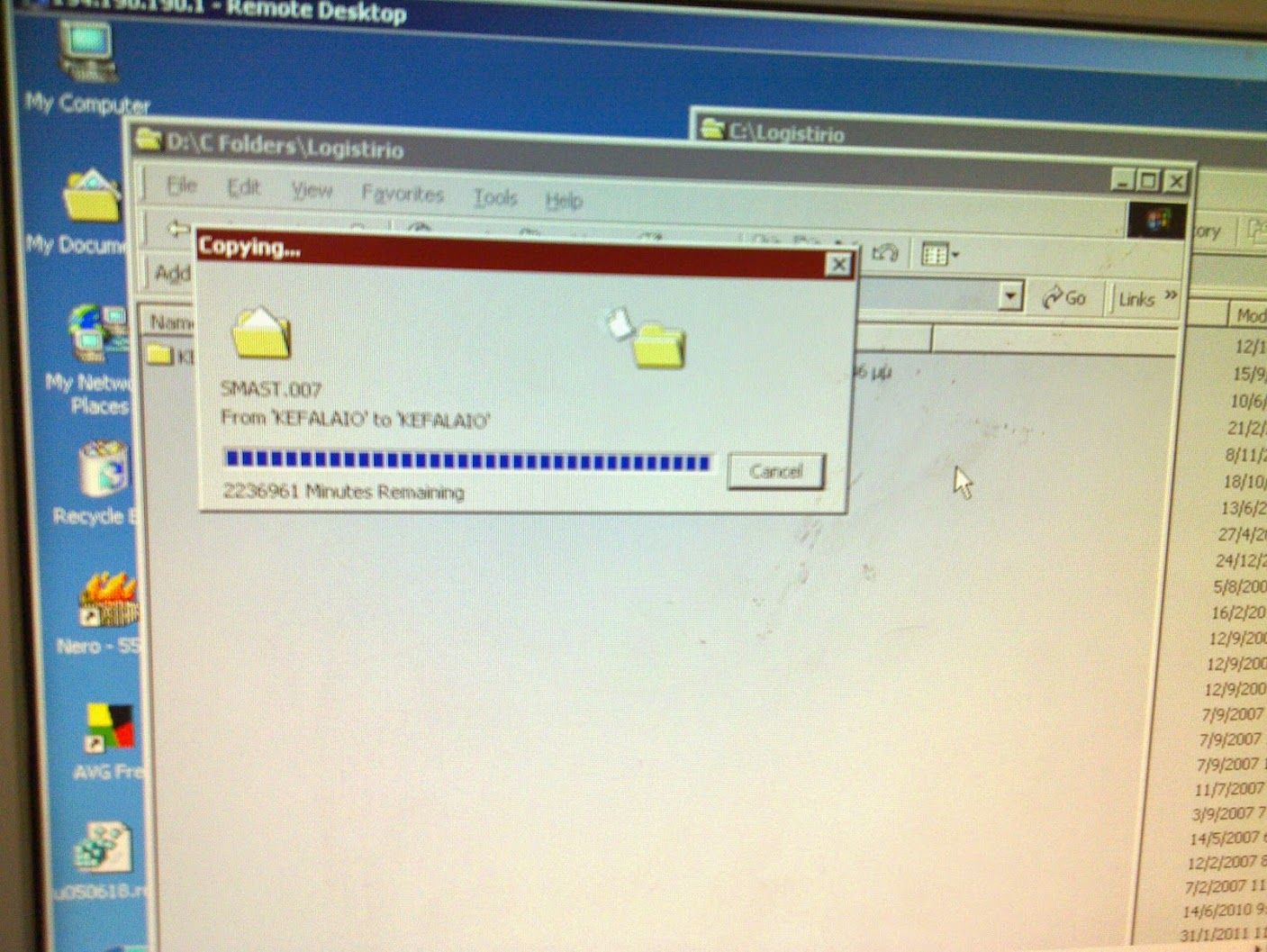 If you have never seen such a screen in your tech life you are lucky! Especially if you never had to wait a few hours until the whole system crashes trying to read an damaged hard disk sector.
Luckily this time everything went smooth for our emergency team. All files were copied successfully and moved to the new server.